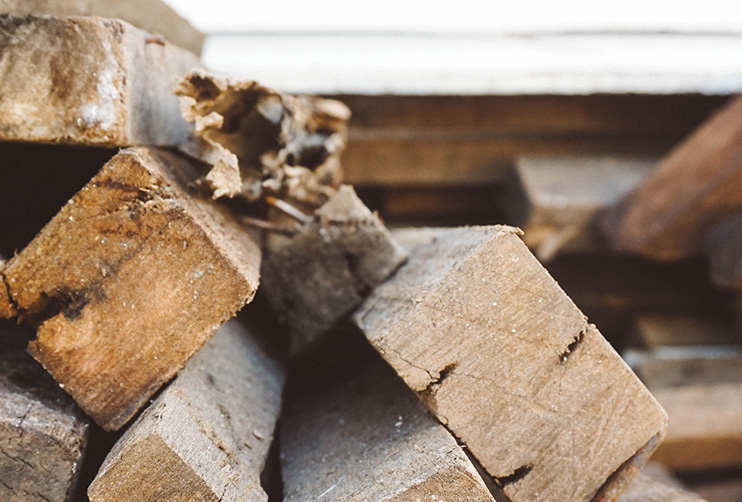 Before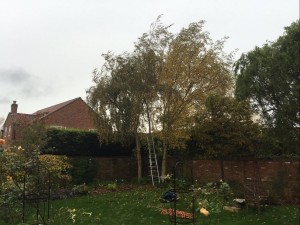 After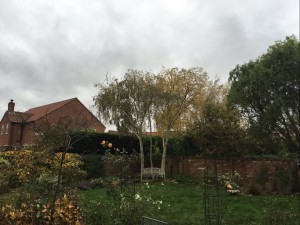 Crown reduction done on a Silver Birch In Early Autumn to reduce bleeding.
Hedge temoval with Tidy up…really has let the light in!! 😄
Wind the other day has had its toll on compromised trees! This Ash tree had a fungal bracket at the bottom of its stem, fortunately this was on the side of a wood!
If you are worried about wind prone Trees, remember it costs nothing for a us to come and view!
Ash crown reduction!!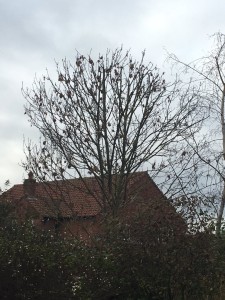 The residences of this house were very glad to see the removal of this diseased Lime tree!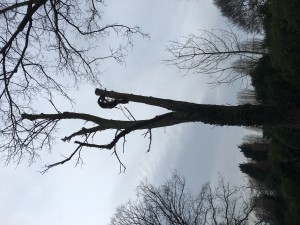 False acacia was overhanging the road and house, residence wanted us to reduce the sides in to match back in with the rest of the shape.
The tree was under a Tree Preservation Order (TPO) in which we had to contact the local council for any remedial works on the tree.
Any work wanted on a tree that is within a Conservation area or has a TPO on it, must be applied within the council. A service in which we offer.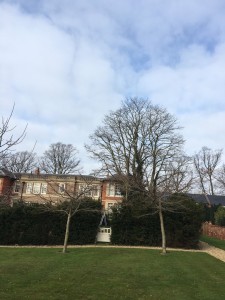 ---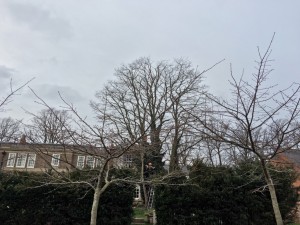 Crown reduction to A False Acacia…1 to 2 metres was taken off its crown to bring in its shape. A lot more light has been let through the canopy into the customers garden.
30/03/16
We have been cutting back, 3 to 5 year old willow coppice, to use the timber for Biochar.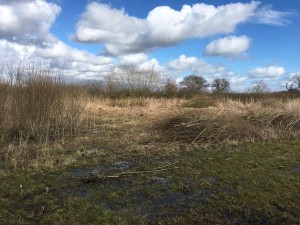 When you coppice the shoots, it allows them to shoot out new growth all around the stump. Certain species such as willow best suit Coppicing, so does Hazel, Ash, Sweet Chesnut, Lime.
We coppice to keep the tree in a harvesting cycle, allowing for regrowth over a 3 to 15 year period, depending on desired outcomes of the Timber. This batch will go as Biochar, due to its small lengths allows for easy processing. Willow is a good Biochar as it is highly porous, allowing for all that moisture retention.
08/04/16
Last of the replanting, until Next winter…..Though lets enjoy the BBQ season before thinking of next planting season 😄
Though regarding planting advice if you are looking at replanting after felling or just looking to add more trees to a certain area. I recommend the RHS Gardening website, they give great advice on planting conditions to give the best chance for your saplings.
https://www.rhs.org.uk/advice/profile?PID=237
Most of all, moisture and a good soil structure come hand in hand.
14/04/16
Felling dead Ash trees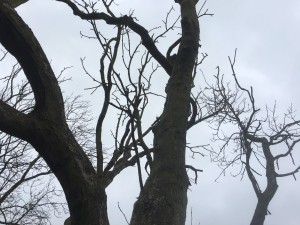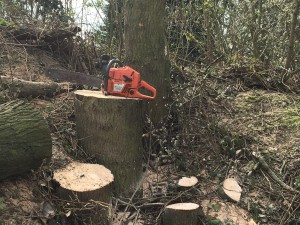 The stumps will be left to make into seats 😄
19/04/16
The last bit of woodland for the season, doing some contract felling. Within this woodland we were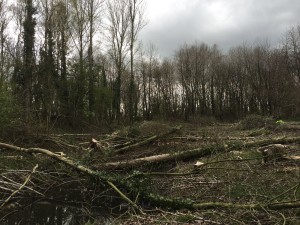 thinning the majority of the wood to let more light into ground level shrubs and juvenile trees. Allowing for less competition for light, nutrients and water.
As shown in the picture above, we also did some section felling to create an open space in the wood.
27/04/16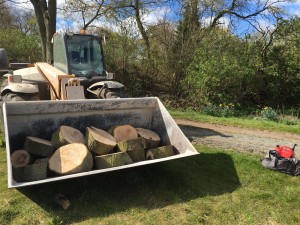 We have been ringing up timber ready to be split for Firewood 🔥
02/05/16
Found this beauty today! It is an image of the Giant Sequoia named 'The president. It's situated in Nevada's Sequoia National park, having existed there for 3200 years 😮, measuring  a height of 247 feet! To get an idea of how tall the tree is, the picture was made up of of 126 photos 😄

Massive respect, would love to have a climb in it!
Have been walking around the 3 year old saplings checking for growth and health changes. Great planting conditions and area of trees situation are Valid to survival. Looks like a 95% survival rate 😄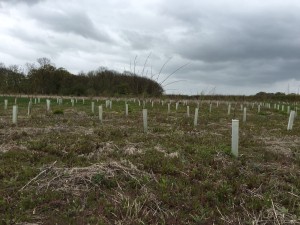 "in with the New…. Up with the old"
17/04/16
Unfortunately I have not been able to update much of my blogs at the moment as my time in the evenings is mostly being taken up with the part time course I'm on at the moment: Biochar Training for Environmental Sustainability and Economic Development. This is to further my knowledge in best ways to utilise the waist from your tree jobs, to create a sustainable and carbon negative use for your tree waist. More update will be coming again soon, image below of a Lombardy poplar reduction we did the other day 😄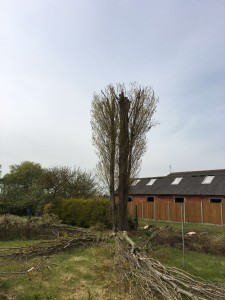 22/06/16
Unfortunately I have not been able to update my blog for the last month as my website has been down 😞 Though all is well now and my blogging can proceed 😀
Here are few pics of recent works!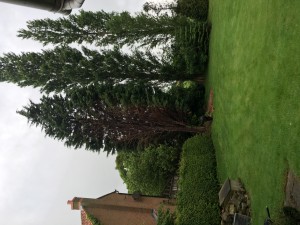 The Leylandii was shaded by two other Leylandii, you can see were they had grown by the brown areas on the tree. This is were the branches have died, without access to sun or if the greenery is taken off, Leylandii will never come back!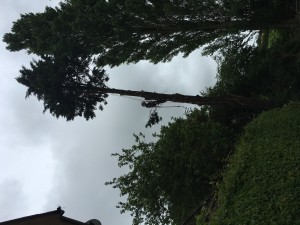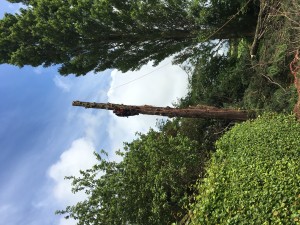 Finished fell 😄 This work needed permission from the council as it was situated in a conservation area. If your in doubt of any tree work being in a conservation area or having a TPO (Tree Preservation Order). We can contact the council to find out and if there is a need for a planning application, we can deal with the paperwork.
Before and after hedge trim (though was not completely before, forgot to take 😂 Imagine the rest is like the top, but not as bushy)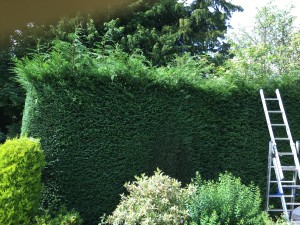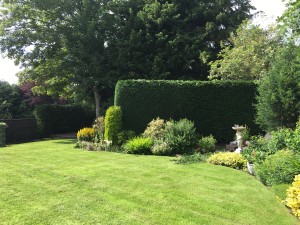 Another section of the hedge trim below (just an after photo)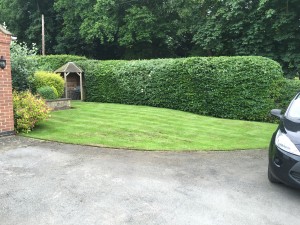 27/06/16
loaded up an early morning delivery ready for a farm honesty box. We do wholesale netted logs and sell retail from the Farm 😄