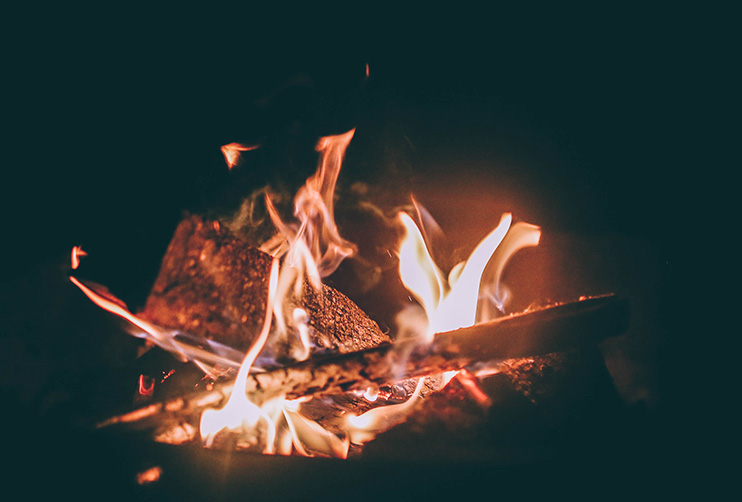 batch of BBQ Charcoal being made for the summer…with the warm weather at the moment, might even get the BBQ out myself for Christmas 😄
This batch includes a mixture of Hardwoods that create a long lasting, high temperature, smokeless and char tasting burn…umm
Black thorn… Dense hardwood that creates a long lasting and intense heat
Oak…Another long burn with real char flavours
and Sycamore to bring a reliable burn.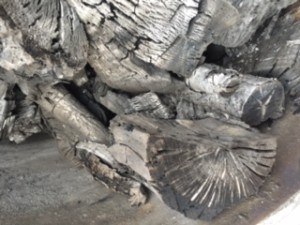 A variety of large and small pieces can help with desired cooking outcomes. If needs be, don't be afraid to contact us for specific loading of sizes and wood varieties for restaurant grilling perfection.
This can be done at an extra cost, compared to our standard home Charcoal at £6.50 a bag.
With every burn we put true care and attention into our retorts to get the best Char.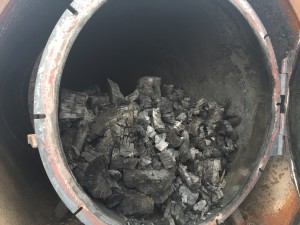 Another Burn ready to be processed, the ash in this was sourced from our 10 Acre woodland, the storms we had leading up to Christmas relieved this ash tree of a few limbs.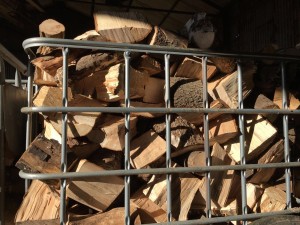 Stocking up of Firewood and BBQ charcoal readied pieces for next years use! lovely day to split and stack wood.
These crates really help with drying the wood, creating a below 15% moisture Firewood.
As the days get longer, we start to see the light at the end of the tunnel….Spring then SUMMER…
I know it's a bit early for the season, however I can't wait to start BBQing, so here are some great tips for a great BBQ
Marinate your meat in acidic marinades e.g. Vinegar, citrus, beer. Not only does it make your meats taste great, it also protect against heterocyclic amines (HCAs), carcinogens that are most often caused by cooking poultry, red meat or fish over an open flame.
Make sure you let your grill get up to temperature before adding your meat, Fortunately with our High quality BBQ charcoal it won't take long until you get started 😄
Once you put food on the grill, do your best not to touch it. Meats — especially burgers, steaks and chops — are meant to be flipped just once. After placing something on the grill, let it sit for a few minutes to get a good sear. Once it's been cooking for a bit, use your tongs to test and see it if pulls away from the grates. Assuming you oiled it, the meat will either stick or "release" when it's cooked long enough. If there's any resistance, it needs to be left alone a few moments longer.
Cook with a smile 😄😄😄
31/03/16
The sun is shining and at Manor Farm tree services we are readying the charcoal bags for this summers BBQing…hopefully 😄
Will have them situated at our honesty box Inbetween Allington and Sedgebrook and also at Croxton Kerrial, just as you leave the village on the right towards Saltby. Our bags are also situated at Belvoir Saw mill, Good Grub company and Manthorpe Firewood.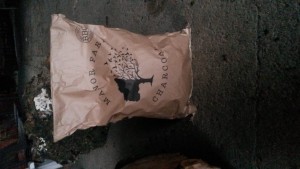 12/04/16
Both honesty boxes are up and ready for custom 😄 The Locations are: Manor Farm Sedgebrook Allington rd NG32 2EJ…Inbetween Allington and Sedgebrook.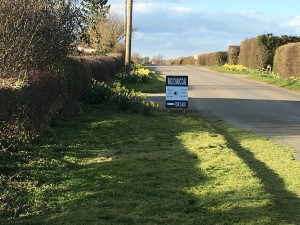 The other Location is just outside of Croxton Kerrial on the right, going towards Saltby.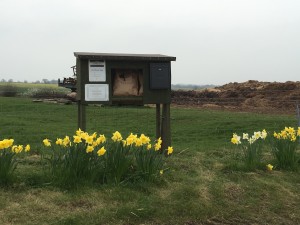 A little BBQ fact for the day: The most popular foods for cooking on the grill are: burgers (85 percent), steak (80 percent), hot dogs (79 percent) and chicken (73 percent).
13/04/16
For the perfect burgers, this web link from Buzzfeed is a must to see! Great tips
http://www.buzzfeed.com/emofly/burger-mistakes?sub=2269657_1215030#1215030
25/04/16
Was very excited this weekend, trying the new BBQ for the first time this season 😄😄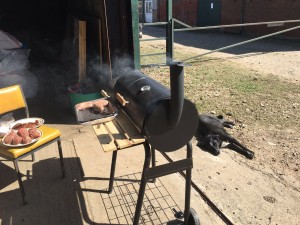 Shame it was a bit cold, but out of the wind in the Sun was ideal. Hopefully we can get some more good weather for a longer period…then I might not even need to use the oven 😄
The home made Shorthorn burgers went down an absolute storm. For anyone that is not familiar with the name Shorthorn….They are a native cattle breed to Britain.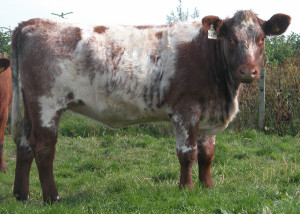 We manage a heard of Beef Shorthorns which are mainly fed on a Grass based diet and grain sourced from our surrounding fields. Knowing what goes into your beef cattle can always be tasted in the quality of the Meat 😄
17/05/16
Unfortunately I have not been able to update much of my blogs at the moment as my time in the evenings is mostly being taken up with the part time course I'm on at the moment: Biochar Training for Environmental Sustainability and Economic Development. Furthering my knowledge of Char is not only benefiting my use with it as a soil amender, but helping me further understand its properties as an energy source. One of the most interesting bits of information I am finding is the technology that is being developed to produce heat, electricity, syngas, oils and Biochar. Utilising everyday waist products to create a variety of outputs.
on a BBQ note, hope all my customers who have purchased a bag are enjoying its high quality burn 😄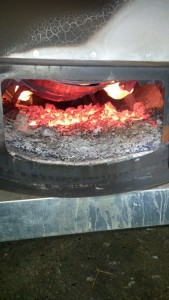 22/06/16
Unfortunately I have not been able to update my blog for the last month as my website has been down 😞 Though all is well now and my blogging can proceed 😀
Man image sent from a happy customer using our BBQ Charcoal 👍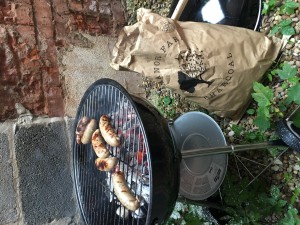 Remember when using the charcoal, use small amounts due to the incredible heat it creates 🔥 it did use to be used in smelting!
30/06/16
So much for summer!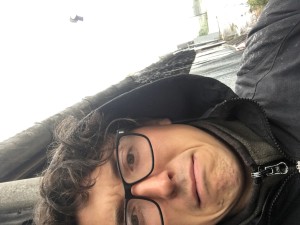 Though once the summer arrives a little BBQ sauce recipe that will get the taste buds a tingling!
1 tbsp olive oil
1 onion
, finely chopped
400g can chopped tomato
3 garlic cloves, finely chopped
85g brown sugar
3 tbsp malt vinegar
2 tbsp Worcestershire sauce
1 tbsp tomato purée
Method
Heat oil in a saucepan and add the onion. Cook over a gentle heat 4-5 mins, until softened. Add remaining ingredients, season and mix. Bring to the boil, then reduce heat and simmer for 20-30 mins, until thickened. For a smooth sauce, simply whizz the mixture in a food processor or with a hand blender for a few seconds.
Recipe from Good Food magazine, July 2006
BBC GoodFood Magazine
The sauce does not take long to create and really changes an average BBQ into a meal to never forget.